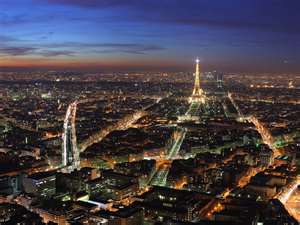 Paris, also known as the city of lights, is the capital of France and is located near the Seine river. Paris is one of the most popular cities in Europe. In fact, people come from all over the world to visit Paris; whether it be to study, work, fall in love or vacation.
One of the benefits of visiting Paris is to learn more about French culture and to understand the region. Paris is a site for art and literature, with renowned writers hailing from or writing about the city. It is also a site for global commerce, centered in the business district La Défense, and historical and political landmarks, such as the Versailles palace, for example.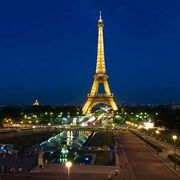 Popular landmarks in Paris include museums such as the Louvre, as well as parks such as the Tuileries Garden. A popular cemetery that has become a tourist spot is Pere Larchaise cemetery, where prominent French artists were buried, including Oscar Wilde and Edith Piaf. You can jog around the gardens near the Eiffel tower and walk to local cafes. Theatres are also a great option. One of the best things to do in Paris is to view the city skyline from atop a tall structure, like the tower of Montparnasse, one of the tallest skyscrapers in the city.
Misconceptions
Edit
A lot of people who have never been to Paris fear that they won't be able to get by if they don't know French. This is not necessarily true, because Paris is very travel-friendly. One can converse in English with other tourists and the locals. Although the French can speak English, it is still important to know a few phrases in French is always helpful. Just simple greetings in French like "good morning," "thank you" and "take care" will help you get on the good side of the French.
Read more: About Paris | eHow.com http://www.ehow.com/about_4679629_paris.html#ixzz1km6mcrZ6